Pool Water Features
Whether you want to add some subtle decorative pieces, create a breathtaking focal point, or just totally transform your poolscape into a romantic oasis or a fun family water park, Prins Pools has everything you need to meet your goals.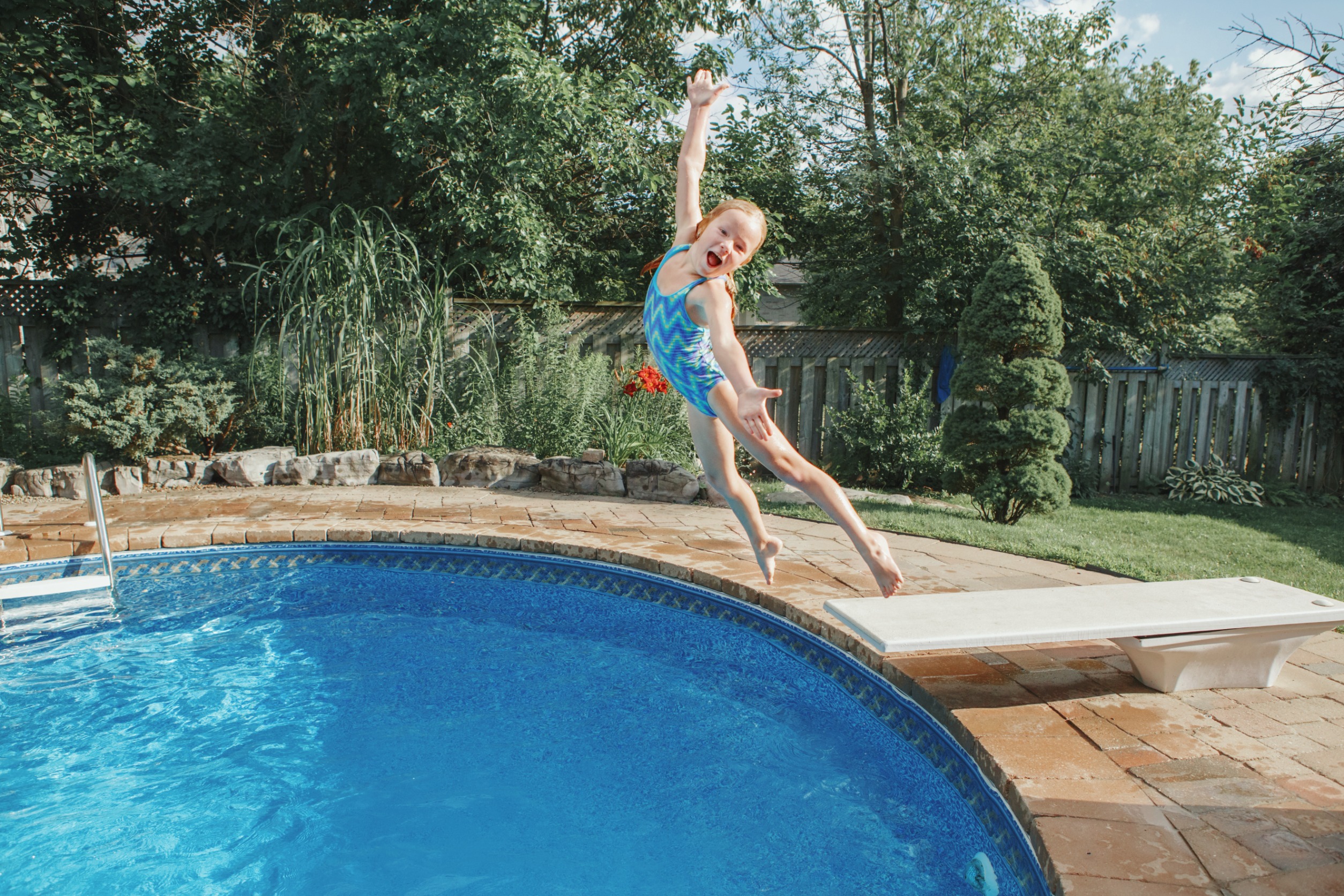 Nothing enhances a pool or spa like the soothing sound and shimmering sight of falling water. The many options available allow you to integrate these spectacular water features in either dramatic or subtle ways that transform any pool environment. Bring your pool to life with the addition of a beautiful fountain, fountain accessories, waterfalls, wall accents, illuminating waterfalls with LED lighting and more. Prins Pools in San Jose offers the most popular brands when it come to pool and spa water features. The beauty is in the details when considering water features. Selecting the correct water feature will distinguish your pool by creating the perfect ambiance. These enticing water features will be the final touches to that perfect paradise. So tell your design consultant or show them pictures of that special feature you want to set the mode for your perfect paradise. Read below to help you determine the type of water feature that is right for you.
Bubblers
Bubblers are bubbling water that comes up from underwater making a nice bubbling water sound. These water features can be placed in sun ledges and/or beach entries where the water depth does not exceed 6". Any number of bubblers can be added but rarely is there more than three in the pool. Remember with any water feature you always want to use odd numbers. Your design consult can assist you with where and how many are best for your design.
Sheer Descent
Sheer descent water features produce a clear arc of water, projecting away from a raised wall on your swimming pool offering a dramatic focal point of your in ground pool. The flow can be adjusted to create a range of effects from almost silent, glass like sheet of water to a rushing mountain spring waterfall. Sheer descent water features come in a range of sizes from one foot all the way up to an eight foot sheer of water. When considering which sheer descent water feature would be best for your family please consider the longer the fall the louder the sound of water. So think of how you will entertain and play in the backyard this will help your Prins Pools design consultant help you in choosing the correct size for your entertainment needs.
Waterfalls
Natural rock waterfalls are becoming more and more common in backyard pool designs. Pool waterfalls offer many benefits to an in ground swimming pool. The sounds of flowing water cascading down a natural rock waterfall will transform any swimming pool into a backyard oasis. Waterfall can come in all shapes and sizes. The most common size waterfall for an in ground swimming pools is normally a 2 ton waterfall. The size of this waterfall is normally about 6' wide by 4' deep by 3'6" to 4' high. When thinking of how you want your waterfall to look, please consider the amount of sound you want from the waterfall. If you prefer the cascading effect of water dropping from one rock to the next this would have a louder sound than water flowing over the rocks like a babbling brook. So please sit with your Prins Pools design consultant and tell them the appearance you want from a waterfall in your pool.
Call 408.979.9595 to get a free pool water feature quote today and see what sets us apart!